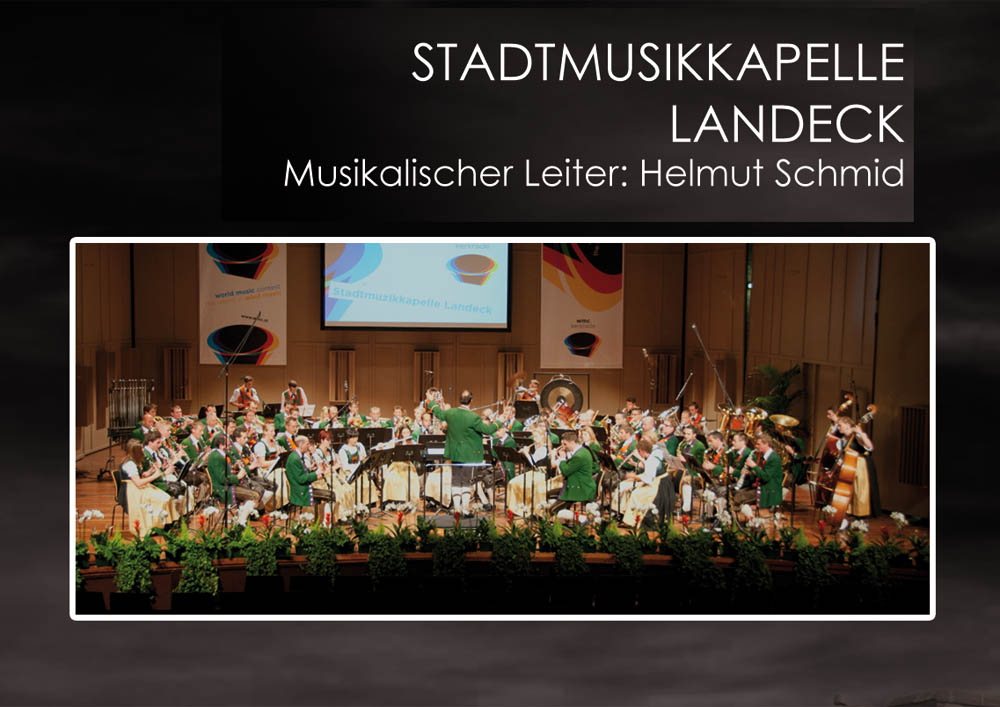 Primavera 2015 - "Musik für Kaiser und Könige"
Teil 1

Fanfarenorchester der Landesmusikschule Landeck | Imst | Pitztal unter der Leitung von Norbert Sailer

PASTIME WITH GOOD COMPANY
Henry VIII | Arr. Rob Wiffin
POMPEJI
Mario Brückli
ALBASTUM
StijnRoels
THE LAST OF THE MOHICAN
Trever Jones | Arr. Norbert Sailer
AROUND THE WORLD IN 80 DAYS
Otto M. Schwarz

Teil 2

Stadtmusikkapelle Landeck unter der Leitung von Helmut Schmid

THE DANSERYE - 5 TÄNZE

La Morisque
Bergerette
Den Hoboecken Dans
Basse Danse Mon Desir
Pavane La Battaille

Tylman Susato
KAISER WALZER
Johann Strauss
THE SWORD AND THE CROWN - HENRY V.
Edward Gregson

Moderation: Claudia Bachmann

Programmänderungen vorbehalten!