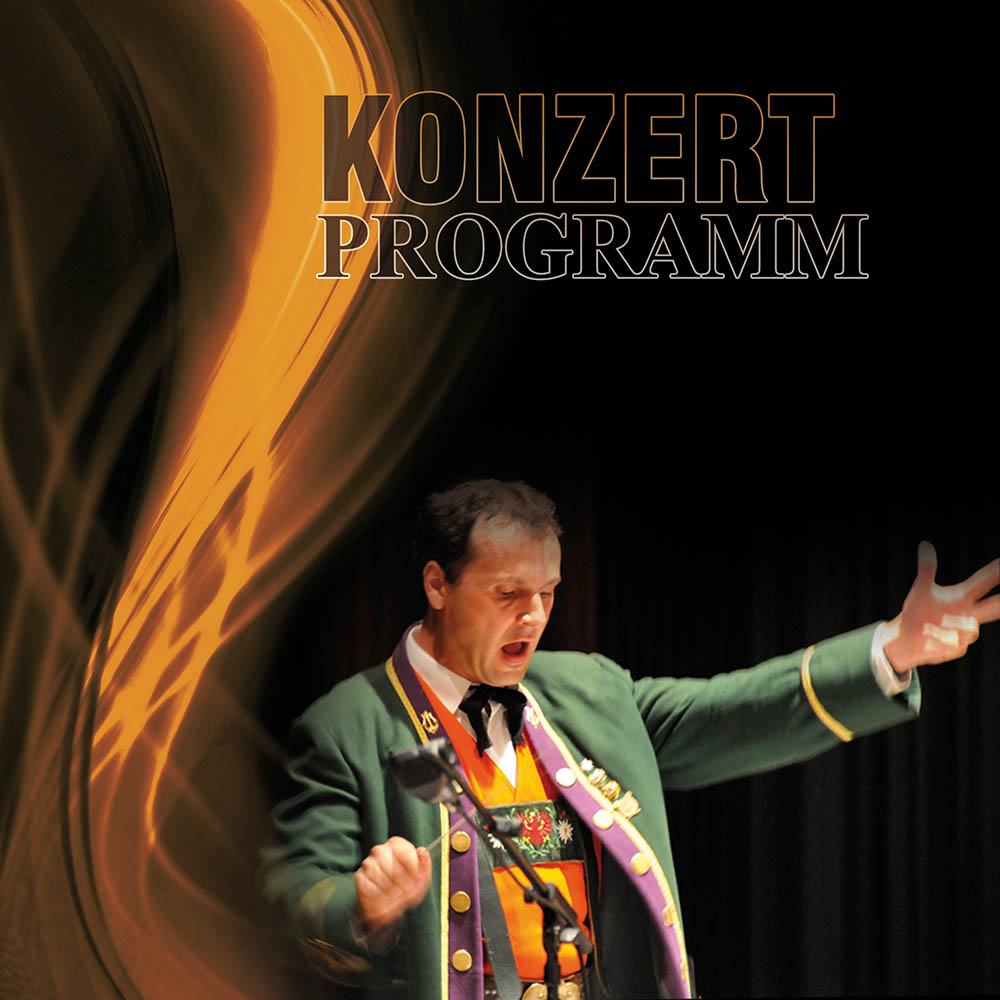 Teil 1 – Hymn of the Highlands

Der Schauspieldirektor
W.A. Mozart / Arr. Hans Eibl
Joy Ride
Michael Markovski

Symphonic Movement

Vaclav Nelhybel

Hymn of the Highlands

Ardross Castle

Alladale

Dundonnell

Philip Sparke

Teil 2 - Internationale Folklore

Mit Lito Fontana (Posaune), Edo Krilić (Akkordeon) & Saxhotline (Saxophon Ensemble)

Der Tanz mit dem Teufel
Fritz Neuböck
Bolivar
Eric Cook

Libertango

Astor Piazolla

El Camino Real - A Latin Fantasy

Alfred Reed
Russwurm
Arr. Gernot Windisch
Cossack Fire Dance
Peter Graham
Programmänderung vorbehalten!